Preterm
SMA Gold Prem® 1
Food for special medical purpose. For the dietary management of preterm and low birthweight infants. This product must be used under medical supervision.
SCIENCE INSPIRED BY NATURE
SMA Gold Prem® 1 is a nutritionally complete preterm low birthweight formula for the dietary management of preterm low birthweight babies. It provides higher levels of energy, protein, vitamins and minerals compared to typical infant milks and is specially formulated to help support their immature body systems.
Preterm is defined as infants born at or before 37 weeks of pregnancy. Infants who are born prematurely weight much less than term infants, this is because a significant amount of baby's weight gain occurs between 36 and 40 weeks of pregnancy.
SMA Gold Prem® 1 should only be used following recommendation by a healthcare professional. Your healthcare professional will advise you when to move from SMA Gold Prem® 1 to another formula.
This product must be used under medical supervision.
Leading baby nutrition research for over
100 years
Our expert team at SMA® Nutrition is dedicated to understanding the unique nutritional needs of babies born prematurely and to applying these learnings to our own products. We have been leading research in baby nutrition for over 100 years and have produced SMA Gold Prem® 1, a nutritionally complete preterm low birthweight formula for the dietary management of preterm low birthweight babies.
Why SMA Gold Prem® 1?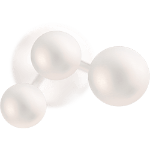 Specially tailored formula for preterm low birthweight infants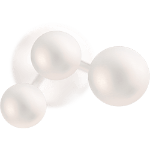 Contains 100% whey, partially hydrolysed protein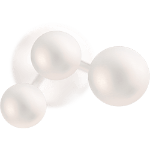 Enriched with Omega 3 & 6 LCPs
Formats
SMA Gold Prem® 1

70 ml Bottle

This product must be used under medical supervision.
Preparing your baby's feed
Failure to follow instructions on preparation and storage may make your baby ill.
Step 1

Wash hands well.

Step 2

SMA Gold Prem® 1 can be fed at room temperature. If required to heat, stand the bottle in warm water.

Step 3

Shake bottle well and remove cap and aluminium foil. Unwrap SMA® NUK® orthodontic pre-sterilised teat and holding the teat ring, screw directly onto the bottle.

Step 4

If warmed, test temperature by shaking a few drops of milk onto the inside of your wrist- milk should be lukewarm.
Important feeding information
Strictly follow hospital procedures

Check best before date

Wash hands well, shake bottle before use, remove lid and aluminium foil and attach a hygienic teat.

If required to heat, stand the bottle in warm water.

Feed immediately after opening. For hygienic reasons, discard unfinished feed as soon as possible, and always within one hour.

After use discard bottle, teat and remaining contents.

For tube feeding, once the product is prepared it should be used within 4 hours.

Ensure all feeding equipment is sterilised before use.

For enteral use only.
Do not alter or add to formulae unless medically directed

Do not microwave, hot spots may occur and cause scalding.

Do not freeze.
Nutritional requirements of low birthweight infants vary accordingly to the age, size and clinical condition of each infant. Enteral feeding of SMA Gold Prem® 1 should be initiated in small volumes and gradually increased as tolerated. Feeding intolerance can indicate a serious condition; at the onset of symptoms, enteral feeding rate should be slowed or discontinued until the symptoms resolve. Broad ranges for recommended intake are: volume 135-200 ml/kg/day, energy 110-135 kcal/kg/day, protein 3.5-4.5g/kg/day.
Nutrition
Nutrition information
per 100 ml

Nutrition information

Typical values
Energy
335 kj 80 kcal
Fat
4 g

of which, saturates

1.6 g

of which, unsaturates

2.1 g
Carbohydrate
8.1 g

of which, sugars

5.8 g

of which, lactose

5.7 g
Protein
2.9 g
Salt* (=Sodium x 2.5)
0.14 g
*Salt is calculated as sodium x 2.5.
Ingredients
Ingredients
Water, lactose (milk), vegetable oils including structured vegetable oil (sunflower, palm, coconut, rapeseed), partially hydrolysed whey protein (milk), maltodextrin, medium chain triglycerides, calcium phosphate, long chain polyunsaturated fatty acids (DHA (fish oil), AA), potassium chloride, L-histidine, magnesium chloride, acidity regulators (phosphoric and citric acid), choline bitartrate, L-arginine, potassium phosphate, vitamin C, inositol, taurine, vitamin E, ferrous sulphate, L‑carnitine, zinc sulphate, niacin, antioxidants (tocopherol rich extract, ascorbyl palmitate), pantothenic acid, vitamin A, copper sulphate, riboflavin, thiamin, vitamin B6, folic acid, potassium iodide, manganese sulphate, vitamin K, sodium selenate, biotin, vitamin D, vitamin B12.
Further reading
Have a look at our expert articles to see how you can give you baby the right nutrition for every stage of their development, from birth to toddlerhood.
Important notice
We believe that breastfeeding is the ideal nutritional start for babies as breast milk provides a balanced diet and protection against illness for your baby. We fully support the World Health Organization's recommendation of exclusive breastfeeding for the first six months of life followed by the introduction of adequate nutritious complementary foods along with sustained breastfeeding up to two years of age. We also recognise that breastfeeding may not be an option due to certain medical conditions. You should only feed Infant formula for special medical purposes under supervision of a healthcare professional after full consideration of all feeding options, including breastfeeding. Continued use must be assessed by the healthcare professional in relation to the baby's progress bearing in mind any social and financial implications for the family. Infant formula should always be prepared, used and stored as instructed on the label in order to avoid risks to a baby's health. This product must be used under medical supervision. SMA Gold Prem® 1 is a special formula intended for the dietary management of preterm low birthweight babies who are not solely fed breast milk. It is suitable for use as the sole source of nutrition for preterm babies from birth. SMA Gold Prem® 1 is not intended for use with older preterm babies, for whom a special catch-up formula such as SMA Gold Prem® 2 is more appropriate.