RECALL NOTICE
SMA® WYSOY® Infant Formula 800 g
Foreign Body Risk


Updated: New batches included in recall
New batches subject to recall
Batch Number
Best before date
024957651Z
5th September 2022
015757651Z
5

th

June 2022
000957651Z
8th January 2022
928957651Z
15th October 2021
923357651Z
20th August 2021
Original batches subject to recall
Batch Number
Best before date
025157651Z
7th September 2022
025057652Z
6th September 2022
025057651Z
6th September 2022
The health and safety of babies is our highest priority and we remain committed to the strictest safety and quality standards.
Nestlé UK and Ireland decided, as a precautionary measure, to voluntarily recall a quantity of SMA® Wysoy® 800g on Friday 26th March, as some cans have been found to contain pieces of blue plastic coming from a broken scoop.
We take the health and safety of babies very seriously and so we acted with urgency to initiate the recall.
We have continued to thoroughly investigate the root cause, and there is now reason to believe that some additional batches might also be affected. Since the quality of our products and the safety of our consumers is our key priority, as a precautionary measure we have decided to recall these further batches of SMA® Wysoy®.
We have identified the source of the problem and have already put in place the necessary corrective measures to address the issue. No other SMA® Nutrition products are affected.
Parents should look on the base of the can to see if you have any of the batches matching the details above. If you do have an affected batch, please do not feed your baby with it and contact the SMA Careline® on 0800 0 818180 from the UK or 1800 931 832 from Ireland or return the can to the store where you bought it for a full refund. Please see the consumer recall notice (link below) for an image for guidance. The SMA Careline® team are also available to answer your questions.
We are deeply sorry for the distress and inconvenience caused to parents. We would like to reassure you that we are doing our utmost to ensure that this does not happen again as well as replenishing our supply as quickly as possible.
13th April Update: We have been working with our factory to significantly accelerate production and we now expect to have SMA® Wysoy® 800g back in stock week commencing 26th April in the UK and the following week in Ireland.
Find out more on our FAQ page
Downloadable pdf of the consumer recall notice
Important advice to parents
We believe that breastfeeding is the ideal nutritional start for babies and we fully support the World Health Organization's recommendation of exclusive breastfeeding for the first six months of life.
We also recognize that breastfeeding is not always an option for parents. No matter your feeding choice, SMA® Nutrition is here to share the latest evidence-based information to ensure you feel supported and confident that you're giving your baby the best possible nutrition.
1,000 Day journey
For parents, at all stages of your baby journey
Just for you – the benefits of SMA® Baby Club
Five great reasons to join us.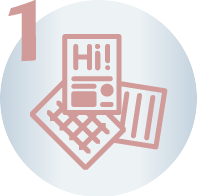 A welcome pack that's unique to you.
Your very own 'Baby Time' calendar covering the milestones of baby's first 1000 days.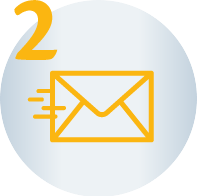 Personalised emails supporting you from pregnancy to toddlerhood.
Regular emails full of tips and insights tailored to the age of your baby.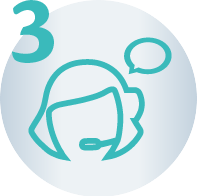 Advice 24/7 from our expert Careline team.
Our team of Careline experts has parenting and midwife experience with in-depth knowledge of feeding issues and everything else baby-related.
Members-only privileges to look out for.
For SMA® Baby Club members the competitions, offers and surprises keep on coming so keep your eyes peeled.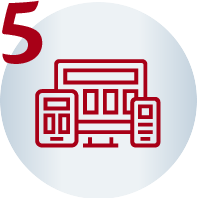 Useful tools for every step of your journey.
Need an ovulation calendar? How about a baby name generator? Our tools answer all the big questions.
Important: You are registering on smababy.ie. If you are resident in the United Kingdom, please register at smababy.co.uk