0-6 months
SMA® Extra Hungry Infant Milk - Liquid
For hungrier babies, suitable from birth
SCIENCE INSPIRED BY NATURE
SAME FORMULA*, NEW REFRESHED DESIGN
We have refreshed our packaging with a new design. But rest assured it's still our same formula*, with the same ingredients and taste.
*Powders only. We have changed our source of Omega 3 for SMA® Extra Hungry Infant Milk 200 ml Ready to Use milks, please contact our expert Careline team for more information.
Leading baby nutrition research for over
100 years
Our expert team at SMA® Nutrition is dedicated to understanding the unique nutritional needs of babies at every stage of development and to applying the learnings to our own products.
We have been leading research in baby nutrition for over 100 years and have produced SMA® Extra Hungry Infant Milk, a nutritionally complete breast milk substitute for hungrier bottle-fed babies, which may help delay early weaning until the recommended time. It is enriched with Omega 3 & 6 LCPs and can be used to combination feed.
Suitable for Halal. Suitable for Vegetarians (powders only).
Available in
800 g Powder
Easy to open lid. Scoop provided inside the can. Approximately 186 scoops per can.
Liquid Milk
Ready to Use liquids do not require any preparation. Just shake and pour straight into a sterilised bottle. Available in 200 ml on-the-go resealable cartons.
Why SMA® Extra Hungry Infant Milk?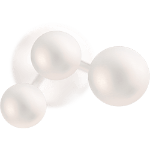 Enriched with Omega 3 & 6 LCPs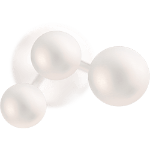 For combination and bottle-fed babies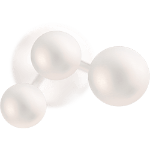 Nutritionally Complete
Formats
SMA® Extra Hungry Infant Milk

200 ml Resealable Carton

Ready to Use liquids do not require any preparation, just shake and pour into a sterilised bottle. 200 ml on-the-go carton with resealable lid. Easy to pour and can be kept in the fridge for up to 24 hours after opening.
Preparing your baby's feed
Failure to follow instructions on preparation and storage may make your baby ill.
Step 1

Wash hands well. Wash and sterilise all utensils according to manufacturers' instructions.

Step 2

If carton is damaged in any way, do not use. Shake carton well, and unscrew cap. Pour desired amount into a sterilised bottle and add sterilised teat and cap. Replace plastic cap on carton.

Step 3

SMA® Extra Hungry Infant Milk can be fed at room temperature. If required to heat, stand filled bottle in warm water but do not immerse the teat.

Step 4

Before feeding shake the bottle well. If warmed, test temperature by shaking a few drops onto the inside of your wrist – milk should be lukewarm.
Feeding guide
Birth - 12 months
Approx. age of baby
Approx. weight of baby
Size of feed
Feeds in 24 hrs
kg
ml
Birth – 2 weeks
3.4
100
6
2 – 4 weeks
3.7
130
6
4 – 8 weeks
4.2
130
6
2 months
5.3
170
5
3 months
6.1
200
5
4 months
6.7
200
5
6 months
7.6
250
4
7 – 12 months
-
200
3
Approx. age of baby
Approx. weight of baby
Size of feed
Feeds in 24 hrs
lb
fl. oz.
Birth – 2 weeks
7½
3½
6
2 – 4 weeks
8
4½
6
4 – 8 weeks
9¼
4½
6
2 months
11¾
6
5
3 months
13½
7
5
4 months
14¾
7
5
6 months
16¾
8½
4
7 – 12 months
-
7
3
This table is a guide only; your baby may need more or less than the volumes stated. If you require more advice, consult your healthcare professional. Remember to feed your baby on demand.
Important feeding information
Check best before date.

Once open, reseal carton and store only in the fridge (5°C or below) for up to 24 hours.

For hygienic reasons, discard unfinished feed in the bottles as soon as possible, and always within 1 hour.

For older babies, ready to use SMA® Extra Hungry Infant Milk can be added to food.
Do not alter or add to formulae unless medically directed.

Do not warm feeds in a microwave, hot spots may occur and cause scalding.

Remember, cows' milk should not be used as a drink during the first year.

Do not freeze
Ingredients
Ingredients
Skimmed milk, water, lactose (milk), vegetable oils (sunflower, coconut, rapeseed, palm), emulsifier (soya lecithin), long chain polyunsaturated fatty acids (AA, DHA (fish)), calcium citrate, L-cysteine, vitamin C, sodium citrate, potassium hydroxide, potassium chloride, inositol, taurine, nucleotides (cytidine-, disodium uridine-, adenosine-, disodium guanosine-, disodium inosine-5'-monophosphate), L-tryptophan, magnesium citrate, ferrous sulphate, antioxidants (tocopherol-rich extract, ascorbyl palmitate), zinc sulphate, choline bitartrate, niacin, vitamin E, pantothenic acid, thiamin, vitamin A, copper sulphate, vitamin B6, manganese sulphate, folic acid, potassium iodide, vitamin K, riboflavin, biotin, vitamin D, sodium selenate, vitamin B12.
Further reading
Have a look at our expert articles to see how you can give your baby the right nutrition for every stage of their development, from birth to toddlerhood.
Important notice
Breast milk is best for babies and breastfeeding should continue for as long as possible. Infant milks should only be used on the advice of a doctor, midwife, health visitor, public health nurse, dietitian or pharmacist, or other professionals responsible for maternal and child care. When bottle-feeding, do not allow prolonged or frequent contact of milk feeds with teeth as this increases the risk of tooth decay. Ask your healthcare professional or dentist for advice. Never leave your baby alone during feeding as there is a risk they might choke.